I have been doing a lot of research into sewing room ergonomics. I have the privilege of having a dedicated room for my sewing and I have been rearranging it using the principles of feng shui and ergonomics. For this post, I am looking specifically at ergonomics and will do a post on Fengshui later.
As someone who practices yoga – posture and alignment are important to me. My posture and small back discomfort have improved significantly since I started practising yoga. A natural extension has been improving posture while sewing.
Sewing involves repeated movements of the arm and shoulder while the spine doesnt move. I was stooped over quite a lot and seeing pictures like this made me aware of the need for change.
There is a lot of ongoing research on ergonomics in the sewing industry. Fashion is a billion-dollar industry. It relies on sewing, therefore, sewing is quite important.
A useful diagram for sewing ergonomics is this:
I like this image because it shows the wrong way and the right way. I used to be like the top drawing and leaning over which was really bad.
Lighting
The thing I found to have the most difference was the lighting. Adequate lighting to prevent slouching. I moved my working table with the machine directly under the skylight and it made such a huge difference indeed to my posture.
Tilt Table –
I was lucky enough to find mine on Ebay for £30. It tilts the sewing machine angle which in turn reduces slouching over to see clearly. It improved the view of the needle and meant I could sit back in a comfortable position. I cant find them here in the UK but I did find this site in the US.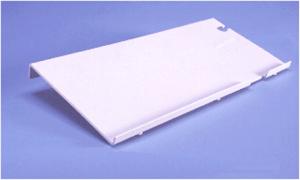 Adjustable chair with back support and cushioning.
I was using a stool before which meant I couldn't control the angle of my knees or elbows which caused more strain. It need not be expensive – I picked mine up for £4 from a local charity shop. Ebay and Gumtree are also good sources of preloved bargains.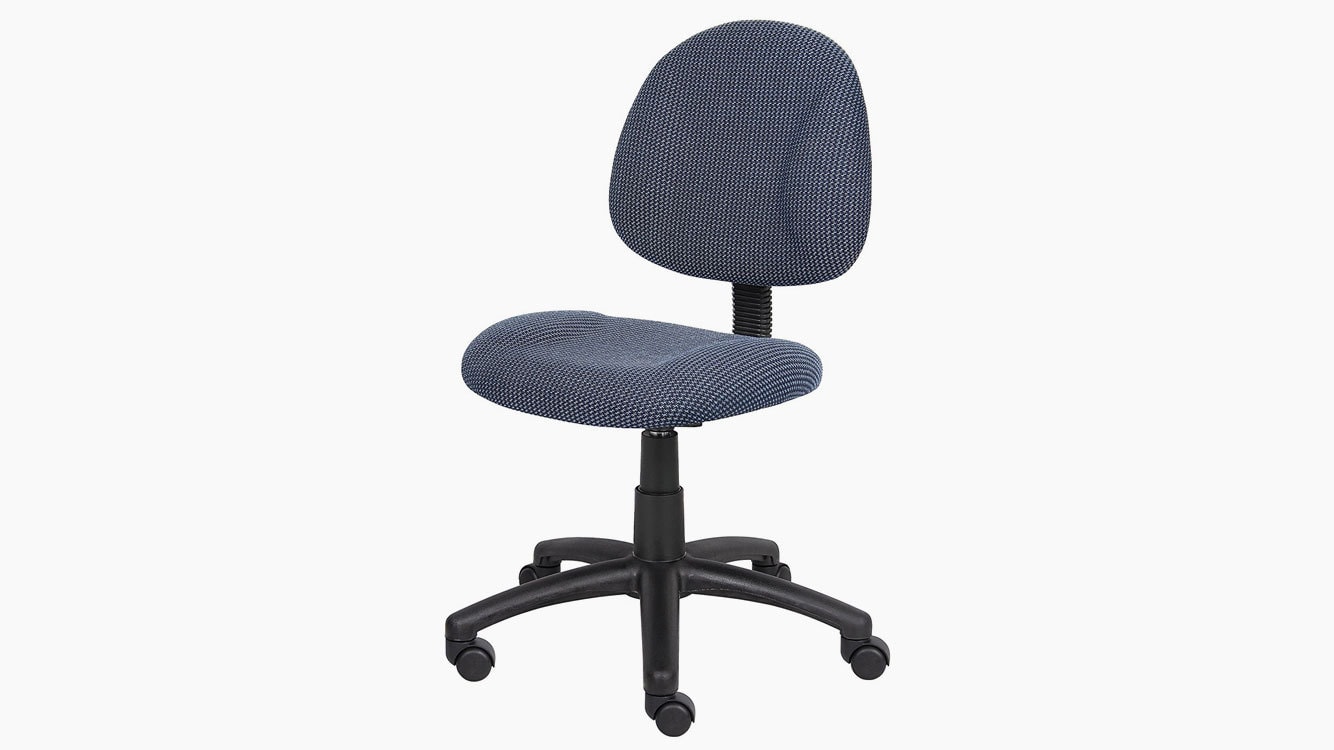 Positioning your iron correctly to avoid back pain.
This was a hard one for me because I didn't think it would make a difference but really I do spend as much time ironing as I do sewing! I press every seam so that follows. Additionally, I iron our laundered clothes. I had never stopped to think about how to do this correctly and what a revelation! I was amazed at what a difference this made towards maintaining my posture and making ironing less tiring.
Basically, shoulders should be relaxed and back in upright position. Adjust ironing board to a comfortable level where you don't have to stoop or bend over and stand with one knee bent as you iron. You can use a stool as well but adjusting so the elbow angle is at a right angle.
http://www.abackforlife.org/24hrepasser.htm
Hanging iron cord
A final point in my journey is that I found hanging my iron cord so it falls to the iron has made ironing that much more comfortable. I don't have to pull the cord along. I implemented this based on the pictures and videos I saw of the sewing industry. It's a simple fix – I installed a hook just over where my ironing board is.
A simple alternative is this Iron flex cord :
These are simple and small things that in the long run have reduced the muscle ache and strain I would get from long periods of sewing. My next project with this is to work on setting up a standing sewing station. However, this requires more financial input than is available so it is on my wishlist for the future but I have read a lot of positive things about standing workstations.
EDIT- A comment mentioned this desk which I have added to my wish list Skarsta SIt/Stand adjustable desk.  It is adjustable and looks quite functional.
Another thing I did was to print out the sewing ergonomics picture and pin it across from my workstation to have that constant visual feedback and reminder.
Thanks so much for stopping by! I hope you have enjoyed this post – do you have any tips to share about improving posture and reducing muscle strain while sewing? I'd love to hear your thoughts.
Peace and love,
Hila
Further reading
A fascinating site about movement – https://www.nutritiousmovement.com/a-day-in-the-life/
https://www.osha.gov/SLTC/etools/sewing/sewingstationdesign.html
http://www.sewing.org/files/guidelines/21_110_sewing_room_setup_for_healthy_sewing.pdf